TALCUM POWDER
Talc is a mineral that can be found in nature together with other minerals, forming rocks called soapstone, steatite or talc schist. API mining and manufacturing sites are in Pakistan are able to supply customers in the long term and on a global scale. API products and application know-how are set to offer the best talc grade optimizing the supply chain.
TALC IS A MINERAL OF CHOICE IN MANY INDUSTRIAL USES
Talc is an hydrated magnesium silicate, belonging to the subclass of phyllosilicates. Its crystals are thin and lamellar forming, when massive, wide range of colours (i.e.: white, pink, green, grey or black). Talc can be found in various grades, different by purity, colour and lamellarity. Its main characteristics are: it's naturally hydrophobic and lipophilic, it's chemically inert, resisting very well to acids and bases; it's the softest min-eral; it's a good electric and thermal insulator and it's neither flammable nor explosive. Thanks to these characteristics, talc is a mineral of choice in many industrial uses.

Asian Polymer Industries offers a broad range of talc grades to satisfy most of the applications where talc is normally used either as active ingredient or as extender. Thanks to the multiple sources available, it is pos-sible to fulfil most of the market needs. Product portfolio ranges from dark/coarse grades up to ultrafine, high brightness products.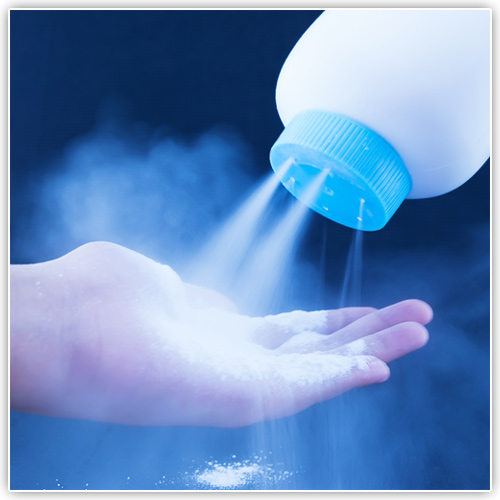 PRODUCTS ARE AVAILABLE WORLDWIDE
Based on the specific application, it is possible to select the right talc grade for best cost-to-performance balance. API offers a global product range, available worldwide, supporting global applications where the same product is requested on global basis formulations. Other products are available on regional basis; according to the local availability to integrate the global product range and maximize the offer to our Customers with high degree of competiveness.

We are producing Talc Powder starting from 8 Microns uptil 30 Microns.
USES OF TALC AND THEIR ADVANTAGES:
Paint:
Paper:
Plastics:
Paper: The paper industry is the largest consumer of Talc and generally uses 300 Mesh (53µ) with the range of brightness varying between 80% to 96%.
Talc is used in three stages of paper making :
As a filler to give smoothness, porosity and opacity to paper in addition to reducing the cost.
To control Pitch and Stikies… during the paper making process, oleo resinous droplets micro or colloidal in nature get added to the stream. These micro impurities can clog the paper machinery. Talc being hydrophobic absorbs these micro droplets or if the droplets are big then talc lamellae stick to their sur-face thus controlling their stickiness.
In coating formulations… because of its platy ness and high brightness, talc leads to reduction in usage of expensive whitening and helps in controlling gloss of the coat. Talc also provides smoothness to the surface and imparts opacity to the coat. Additionally talc reduces the friction on paper manufacturing machinery thus reducing wear.
Plastic: PLASTIC : With the plastic industry on a fast growth-track, the usage of talc is growing fast in PP, HDPE, LDPE, PVC, ABS & Thermosetting Compounds. Talc is having a huge demand as a filler due to its following properties: Platy in nature
Excellent blending characteristics with oleoresinous materials.
Excellent thermal resistance
Superior electrical resistance
Chemically inert
Smooth greasy feel
Improves Chemical & Heat Resistance.
Improves impact absorbing strength.
Gives dimensional stability.
Improves stiffness, hardness, tensile strength.
Gives electrical insulation property.
In Polypropylene, talc is used to improve mechanical strength and scratch resistance. The Automotive in-dustry uses Talc for dashboards, interior trims, bumpers etc. Talc is also used in plastics for computer bodies and garden furniture where increased UV resistance is a highly desirable characteristic. It is also used as antiblocking agent in film-like bags used for fruits, vegetables etc. Many compounding factories are also using Talc.

Talc imparts the the following properties to plastic:
The Plastic Industry uses Talc of 20µ to 1µ particle size.